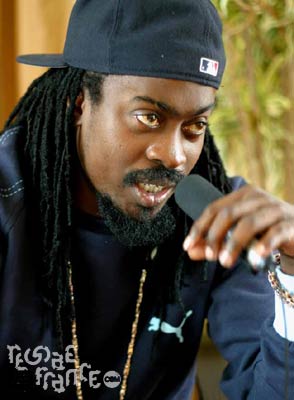 Beenie Man has quite a following in Jamaica. Beenie Man, born Anthony Moses Davis is recognized as a promenent dancehall artist. Beenie Man has been in the musica industry since 1980, when he won the Tastee Talent Contest. At the age of eight (one year later) he recorded, Too Fancy with Producer "Junjo" Lawes. BeenieMan grew up in the Shabba Ranks, Ninjaman and Admiral Bailey era.
Sadly Beenie Man became popular for his feuding with Bounty Killer. Bounty accused Beenie Man in 1993 of Plagarism. Back then they had very similar sounds. Beenie man , like Buju Banton, is on the list of Reggae Artist that have very homophobic lyrics.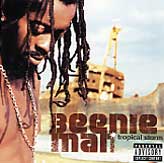 Beenie man is currently married to Michelle Downer aka D'angel. The two were married in August 2006 in a lavish ceremony in Jamaica. A DVD of their wedding was bootlegged and sold afterwards. They welcomed their son Marco Dean in November 2006. However, their relationship was short. In June of 2007, Beenie man separated from his wife and they are currently in the process of divorcing.