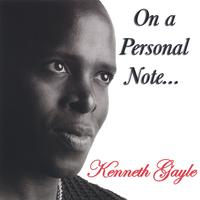 When we think of Opera, we think of women. Well, Kenneth Gayle is here to change that. Kenneth Gayle 37, born of a Jamaican father and Panamanian mother has been taking the opera world by storm.
Willie Waters, director of the Connecticut Opera(and first black to ever hold that position with a major company) says, " A black man being in a position of power, a leader-and in a romantic position , is not fully accepted.
Currently Gayle is performing in Jonathan's Dove opera,
Tobias and the Angel,
directed by John Bowen of Baltimore's
Oprea Vivente
.
Gayle asserts that some black male opera singers are making significant career progress - although there are challenges that must be borne in mind.
"The most important thing that young black men aspiring to operatic careers can do is learn the technical skills, devote themselves to the craft and understand that it is a means to a bigger end…perhaps as a teacher or producer of opera," said Gayle.
For more information on this talented artist check out his site.
http://www.kennethgayle.com/