Well, it looks like beer giant Red Stripe might have a fight on its hands. Several Dancehall artists say they are now prepared to perform for Free during at least one major event (as long as there are no Red Stripe products being sold or consumed at the venue).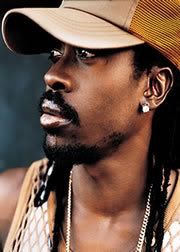 I don't see how they can have a concert without people drinking Red Stripe Beer. Not everyone drinks Guinness.

Red Stripes comments are as follows:


"

A statement issued by Red Stripe recently expressed its intention to withdraw sponsorship of live music

events, including Reggae Sumfest. It stated: "While our most recent efforts through the Coalition of Corporate Sponsors have met with some measure of success, some performers continue to propagate, through their live performances, violent and anti-social lyrics. Red Stripe will not be party to this, and thus we have taken the very difficult decision of withdrawing sponsorship from live music events. Consequently, Red Stripe will not renew our contract for title sponsorship of Reggae

Sumfest and Sting. We will, however, ensure that our brands are made available whenever and wherever our loyal consumers enjoy premium alcohol beverages."

All I know this is going to be some mess about to happen. The dancehall artist not changing them style, so Red Stripe might be losing money.