The Reggae Boyz are embarking on yet another journey of international glory in another World Cup Final, this time in South Africa.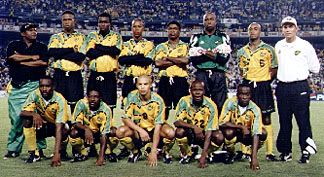 In addition the Reggae Boyz (so known because of their mixture of reggae music and football) will do a continuation of the musical performances, there will be other aspects of entertainment such as a reality television show to be launched shortly as well as a documentary video entitled Factory of Hope. The Federation shares this vision of videos and just extreme marketing packet for the Reggae Boyz. The video was done this year as part of the package to show the program that is being developed.

For more on the store see "JAMAICAN OBSERVER"